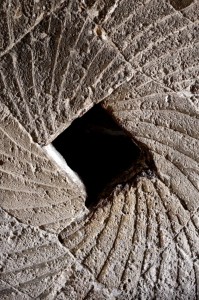 Church and mission leaders, are often considered by others to be indestructible; impervious to the very real stresses and strains of Christian leadership and ministry life. So often it's like being crushed and ground by the relentless turning of mill stones. The results can be devastating for the leader, their families and the church.
Over 70% of Church ministers consider church expectations to be among the top ten sources of stress in the ministry.
Around 50% of Church ministers feel pressured by the breakdown of their family life.
Over 50% of Church ministers observe increasing levels of stress.
Over 30% of Church ministers feel that their family suffers from insufficient time together
Over 50% of Church ministers feel that lack of time is a major stress factor.
Less than 10% of Church ministers enjoy their devotional life.
So, it's not surprising that in the UK, at any one time, over 25% of protestant ministers are thinking of leaving the ministry.
Source: Leaders Under Pressure MARC Europe /Colin Buckland
Managing Ministry Stress
"Managing Ministry Stress" is a 4 part mini-course provided free of charge by Claybury International for Christian leaders in churches and the mission field. You can read part 1 straight away and if you find it helpful you can sign up to access the remaining three parts, free of charge.
Read part 1 "If Only I Built Tables…..15 Reasons Why Church Leaders Are Stressed"
The content of this mini-course is adapted from Colin Buckland's book for Church leaders "Freedom to Lead" and is based on the combination of over 30 years of supporting and counselling Christian leaders and academic research into the state of the ministry. The remainder of mini-course comprises the following articles:
The Elijah-Decision: When Stress Sucks Away Your Will to Go On.
If I Just Keep Working Then it Will All Go Away: Responding to Burnout
"Hoot a Few Hoots Voluntarily, Now and Then": 15 Things That You Can Do to Reduce Stress
Are you in the ministry?
This mini-course will help you to identify the stress points that grind you down in your ministry life, so that you can establish healthy ways of dealing with them. It will also help you to gain insight into avoiding and recovering from the burnout that arises from relentless grinding stress.
Do you live or work alongside a minister?
This short email course will also help ministry spouses and others in the leadership team, as well as fellow church leaders, to understand how better to support the minister as they seek to avoid, escape or recover from the relentlessness of the ministry mill.
Start Now:
Read part 1 "If Only I Built Tables…..15 Reasons Why Church Leaders Are Stressed"
You can also read more about managing and minimising ministry stress here: Minimising Stress and Avoiding Burnout
Need help?
If you have discovered that you recognise your situation in all of this and need assistance now, then please contact the Claybury/One Another Ministries team on +44 1543 878 656 or email info@OneAnother.com.
Image: Myron reynard Flickr.com